We start from the origin of the product to cultivate excellence.
We strongly believe that among the essential elements for the success of a great dish there are basic ingredients of excellence.
We in Montosco have chosen to pursue excellence starting from the origin of the ingredient.
We cultivate our Italian herbs and spices directly following every stage of their growth, from sowing to harvest, which takes place at the time of greatest maturation, up to processing at low temperatures and packaging.
For the Professional world we decided to share our knowledge about the world of herbs and spices with the kitchen academies and chefs to make sure that this experience can be transformed into a real taste experience to live in every dish.
That's why the partnership with the Italian school is born Chef Academy.
The goal is to explore together new combinations, new tastes and flavors to inspire professional cuisines around the world.
Respect for the raw material, quality, excellence, team spirit, creativity and innovation, are the values that distinguish us and that we share with our partner, the renowned Italian School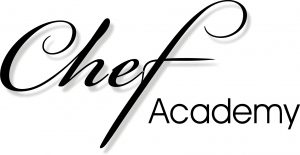 Chef Academy is an International Academy of Excellence that can boast numerous national and international awards (World Association of Chef Societies), witnessed by the presence of students from all over Italy and the rest of the world.
Since 1994 it is an accredited agency authorized to issue legally recognized professional qualifications and has its only office in Umbria, in the green heart of Italy, which is characterized by high standards of services, safety and quality of life.
Chef Academy also boasts numerous and prestigious international collaborations including that with Ecole Ducasse in France an institution in the kitchen and pasta industry.
A Campus in the historic center of the city of Terni with 7 workshops, 1 Educational Restaurant and a Aula Magna (for 1,500 square meters) a few minutes walk from Terni station. The largest Academy in Central Italy.